Dr. Kyle Albert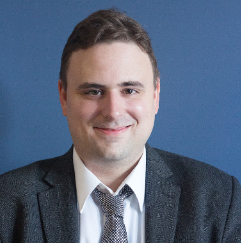 Dr. Kyle Albert
Assistant Research Professor
---
Contact:
Office Phone:
(202) 994-5365
805 21st Street NW, Office 625
Washington DC 20052
Kyle Albert is a sociologist who uses both qualitative and quantitative methods to study emerging alternatives to college degrees, such as professional certifications and certificates, and how those credentials contribute to inequality in organizations and labor markets. His research draws on sociological theory in the sociology of work and professions to explore the motivations of actors in the credentialing marketplace and the causes of the rapid expansion of non-degree credentialing in the United States in recent years, giving special attention to the effects of credentials for disadvantaged and older workers. 
Prior to joining GWIPP, Kyle was a Sloan Postdoctoral Fellow on Aging and Work at Harvard University. He completed his Ph.D. in sociology at Cornell University, where his research was supported by a National Science Foundation Graduate Research Fellowship.