Dr. Christopher Hooton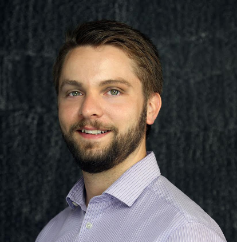 Dr. Christopher Hooton
Senior Scholar (Non-Resident)
---
Contact:
Dr. Christopher Hooton is an economist and policy expert specializing in economic development, spatial analysis, and evaluation. He currently serves as the Chief Economist at Internet Association, a leading trade association for internet firms, and as a Senior Scholar at the George Washington University Institute of Public Policy.
Prior to joining Internet Association, Dr. Hooton served as a consultant to the World Bank, the Inter-American Development Bank as well as other leading organizations and was formerly a Lecturer at the Social Science Research Methods at the University of Cambridge.  He has also written two novels, entitled Observance and Peregrine East, and a travel memoir, entitled How to Backpack With Your Parents. Born and raised in Kansas City, Missouri, Dr. Hooton holds degrees from the University of Miami, the London School of Economics, and his doctorate from the University of Cambridge where he also served as the captain of the university's boxing team. 
---
Dr. Hooton's primary areas of research include economic development, urban and regional development, and public policy.  In particular, his work has largely focused on area-based development policies, technology and innovation, micro-geographic economic policies, and evaluation techniques.
In his role as Chief Economist at Internet Association, he leads independent economic analysis and research on a wide array of topics related to the internet including industry identification methodologies, the sector's economic contributions, and policy analysis.  He also speaks regularly on policy and economic issues surrounding the internet sector as well as the digital economy and economic development more broadly.  Dr. Hooton's work is frequently featured in leading media publications including Reuters, the New York Times, TechCrunch, the Financial Times, and others.  
Reframing spatial policy through targeting diagnostic tools: potential and deprivation, Cambridge Journal of Regions, Economy and Society, November 2021
November 13, 2021
Global State of Small Business Report, Meta, September 2021
September 01, 2021
An Industry-Based Estimation Approach for Measuring the Cloud Economy, ESCoE Discussion Paper Series, February 2020
February 01, 2020
A Look at the Historical Growth of the U.S. Internet Sector, Business Economics, October 2019
October 01, 2019
Do Enterprise Zones have a Role to Play in Delivering a Place Based Industrial Strategy?, Cambridge Journal of Regions, Economy, and Society, November 2019
September 29, 2019
Patterns in International Digital Trade Flows, The International Journal of Interdisciplinary Global Studies, March 2019
March 29, 2019
Examining The Economic Contributions Of The Cloud To The United States Economy, Internet Association, March 2019
March 01, 2019
A Look At American Digital Exports, Internet Association, January 2019
January 31, 2019
IA Industry Indicators (3I) Report (debut issue), Internet Association, December 2018
December 13, 2018
Defining Tech: An Examination of How the 'Technology' Economy is Measured, Nordic and Baltic Journal of Information and Communications Technologies, December 2018
December 01, 2018
The application of micro-geographic economic analysis in urban policy evaluation
October 16, 2018
Assessing the Economic Potential of Europe's Regions. Internal Technical Paper. World Bank. 2018.
June 11, 2018
Exploring machine learning's contributions to economic productivity and innovation
June 11, 2018
Recasting lagging regions. Internal Technical Paper. World Bank. 2018.
May 01, 2018
Here They Come: A Look At The Future Of Cities In The Internet Age
February 06, 2018
America's online 'jobs': conceptualizations, measurements, and influencing factors
December 03, 2017
Ease of Doing Internet Business
August 10, 2017
A Comprehensive Look At Short-Term Rentals: A Spatial Economic Analysis Of Seattle
August 03, 2017
An Empirical Investigation of the Impacts of Net Neutrality
July 17, 2017
The Rising Importance of Strong Encryption For U.S. Interests
June 15, 2017
Philippines - Urbanization review : fostering competitive, sustainable and inclusive cities (English)
March 31, 2017
Refreshing Our Understanding of the Internet Economy
January 12, 2017
Resilient Cities: A Grosvenor Research Report
April 08, 2014
February 01, 2012