Emilia C. Istrate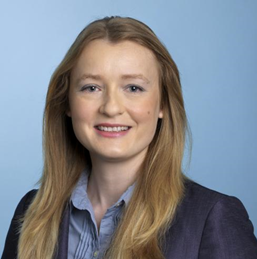 Emilia C. Istrate
Senior Scholar (Non-Resident)
---
Contact:
Dr. Emilia Istrate's areas of focus include economic development, finance, infrastructure, state and local government, and data policies. Dr. Istrate's research informs public policy-makers at all levels of government. She is a member of the U.S. Census Bureau's American Community Survey (ACS) Data Users Steering Committee.
Dr. Istrate currently serves as the National Association of Counties (NACo) Counties Future Lab managing director. NACo is the only national association representing the 3,069 county governments in the United States. Prior to NACo, Istrate served with the Brookings Institution, George Mason University and contracted with the United Nations Economic Commission for Europe. She co-authored a book for the UNECE on evaluating the performance of multilateral institutions in energy efficiency projects.
Istrate holds a Ph.D. in Public Policy from George Mason University and graduate degrees in International Studies and International Economics from Johns Hopkins University and Diplomatic Academy of Vienna, Austria.
---
Dr. Istrate's current areas of research are local economic development policies, public management, and the use of big data in the policy-making process.
As NACo's managing director of the Counties Futures Lab, Dr. Istrate leads policy research, analytics and knowledge sharing efforts focused on county governments. She spearheaded big data policy research and easy to use data visualizations such as county profiles, County Explorer, Counties Matter and the County Economies series. County Explorer has more than 1.5 million visits annually and received an Association of Public Data Users (APDU) 2016 Data Viz Award
Dr. Istrate co-authored dozens of policy reports, journal articles, volumes and book chapters, and her research has been cited in hundreds of print, TV and radio news sources, including Associated Press, Bloomberg, CBS, CNBC, The Economist, Fox Business News, Reuters, Wall Street Journal, The Atlantic, New York Times, The Washington Post, Chicago Tribune, The Philadelphia Inquirer, Los Angeles Times, The Seattle Times and others. She is regularly invited to speak at a variety of policy and industry conferences.