Hal J. Singer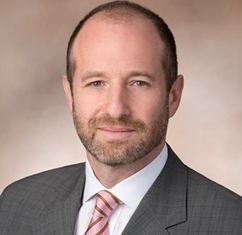 Hal J. Singer
Senior Fellow (Non-Resident)
---
Contact:
Office Phone:
(202) 747-3520
2121 K Street, N.W. Suite 1100
Washington DC 20037
Hal J. Singer is a principal at Economists Incorporated. He is also a senior scholar at the George Washington Institute of Public Policy and an adjunct professor at Gerogretown's McDonough School of Business. 
Dr. Singer is co-author of the e-book The Need for Speed: A New Framework for Telecommunications Policy for the 21st Century (Brookings Press 2013), and co-author of the book Broadband in Europe: How Brussels Can Wire the Information Society (Kluwer/Springer Press 2005). He has published several book chapters and his articles have appeared in dozens of legal and economic journals.
Dr. Singer has testified before Congress on the interplay between antitrust and sector-specific regulation. His scholarship and testimony has been widely cited by courts and regulatory agencies. In several antitrust cases concerning class certification, the district court's order favorably cited Dr. Singer's testimony. In agency reports and orders, his writings have been cited by the Federal Communications Commission, the Federal Trade Commission, and the Department of Justice.
Although his consulting experience spans several industries, Dr. Singer has particular expertise in the media industry. He recently advised the Canadian Competition Bureau on a large vertical merger in the cable television industry. He has served as consultant or testifying expert for several media companies, including Apple, AT&T, Bell Canada, Google, Mid-Atlantic Sports Network, NFL Network, Tennis Channel, and Verizon.
Dr. Singer is a frequent speaker and editorial writer. His essays have appeared in several leading newspapers and magazines. Several of his public appearances are available on C-SPAN.
Dr. Singer earned M.A. and Ph.D. degrees in economics from the Johns Hopkins University and a B.S. magna cum laude in economics from Tulane University.
---
Vertical Integration in Multichannel Television Markets: A Study of Regional Sports Networks, 12(1) REVIEW OF NETWORK
ECONOMICS (2013), co-authored with Kevin Caves and Chris Holt.
Assessing Bundled and Share-Based Loyalty Rebates: Application to the Pharmaceutical Industry,  8(4) JOURNAL OF COMPETITION LAW AND ECONOMICS (2012), co-authored with Kevin Caves.
Lessons from Kahneman's Thinking Fast and Slow: Does Behavioral Economics Have a Role in Antitrust Analysis?, The
ANTITRUST SOURCE (2012), co-authored with Andrew Card.
Is Greater Price Transparency Needed in the Medical Device Industry?, HEALTH AFFAIRS (2008), co-authored with Robert W. Hahn and Keith Klovers.
Assessing Bias in Patent Infringement Cases: A Review of International Trade Commission Decisions, 21 HARVARD JOURNAL OF LAW AND TECHNOLOGY (2008), co-authored with Robert W. Hahn.
Do Unbundling Policies Discourage CLEC Facilities-Based Investment?, 4 TOPICS IN ECONOMIC ANALYSIS AND POLICY (2004), co-authored with Robert W. Crandall and Allan T. Ingraham.
Vertical Foreclosure in Broadband Access, 49 JOURNAL OF INDUSTRIAL ECONOMICS (2001) 299, co-authored with Daniel L. Rubinfeld.
Cable Modems and DSL: Broadband Internet Access for Residential Customers, 91 AMERICAN ECONOMICS ASSOCIATION PAPERS AND PROCEEDINGS 302 (2001), co-authored with Jerry A. Hausman and J. Gregory Sidak.