Andrew Reamer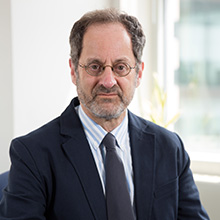 Andrew Reamer
Research Professor
---
Contact:
Office Phone:
(202) 994-7866
805 21st Street NW, Office 613
Washington DC 20052
Andrew Reamer's research efforts aim to encourage U.S. national economic development and competitiveness. Areas of focus include strategic economic analysis and policy, innovation and entrepreneurship, workforce development, and the federal economic statistics system.  
Intended to inform public decision-makers, Reamer's work resides on the boundary between research and practice. His current sponsors include the American Economic Association, the Ewing Marion Kauffman Foundation, Lumina Foundation, and the Center for Regional Economic Competitiveness.  Reamer is a member of several federal advisory committees--the National Advisory Council on Innovation and Entrepreneurship, the Workforce Information Advisory Council, the Bureau of Economic Advisory Committee, and the Bureau of Labor Statistics Data Users Advisory Committee. 
Reamer joined GWIPP in 2010, after six years at the Brookings Institution's Metropolitan Policy Program and 20 years as a consultant in U.S. regional economic development and public policy. He received a Ph.D. in Economic Development and Public Policy and a Master of City Planning from the Massachusetts Institute of Technology and a Bachelor of Science in Economics at the Wharton School, University of Pennsylvania.